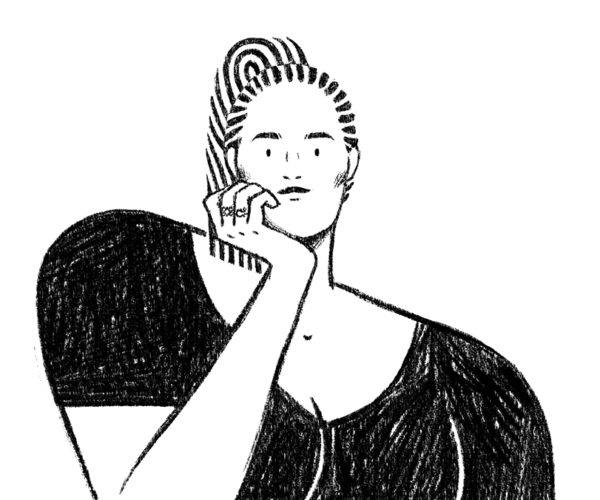 Alice Des is a French artist from the north of France, now based in Paris. She graduated from a master in communication at SciencesPo Paris and worked for four years as an illustrators' representative before becoming a freelance artist herself.
Her passion for graphic novels and photography shows in her style, where she likes to place her characters in the center of narrative compositions. She loves creative challenges and translating her style into different media and techniques (painting, linocut printing, animation, ceramics modeling…).
Her universe, crowded with strong women, textures, stripes and sharp contrasts, led her to collaborate with several feminist projects she feels strongly about. She is for example the illustrator behind Clit Revolution, a web series broadcasted by FranceTV Slash.